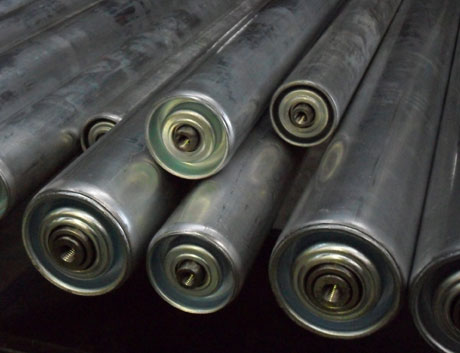 Providing the right rollers for powered roller conveyors for over 20 years, the MRT Australia team can work with you to construct the right system for your industry and for your unique business set up.
You will find a number of driven rollers in the range, including:
LINE SHAFT
SYNCHRO BELT
MICRO BELT
Check out the MRT Australia range, or ask us about specialised or difficult to find conveyor parts today.

0297711748
Request a Quote

Quality MRT Powered Roller Conveyors
Using only the highest quality materials, our German sister company Marx-Rollentechnik manufactures powered roller conveyor components that are fit for purpose. Our Australian team then consults with you, and assembles a roller system that is perfectly suited to your needs. No unnecessary delays. No miscommunications. Just a system that meets your requirements and operates with quiet efficiency.
Talk to Us About Our Powered Roller Conveyors
Contact the MRT Australia team today, and get expert advice for your unique situation. We pride ourselves on creating the components that are fit for purpose for a range of industries, and there are few situations that we are yet to encounter in our over 20 years of service.