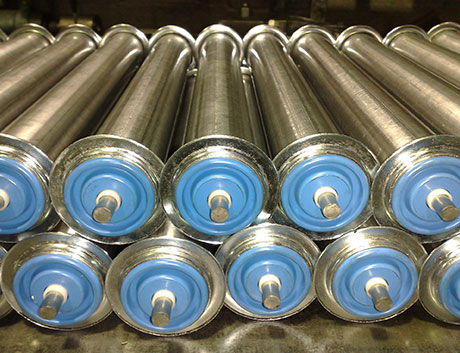 With the vast range of conveyor components available through MRT Australia, why would you go anywhere else for your conveyor spares? Our component parts are designed to fit easily into almost any system out there in Australia today, which means you can easily replace parts, or upgrade to a more efficient system.
When you choose MRT Australia, you are secure in the knowledge that you are using outstanding components, and that you have access to professional advice.
We encourage our customers to undertake preventative maintenance to maintain component life. And we give them the support that they need to do so.

0297711748
Request a Quote

Bearings and Other Conveyor Spare Parts
With the complete range of bearings that will suit any unique requirements you may have, whilst fitting easily into almost any existing system, you can come to MRT Australia for these vital conveyor spare parts.
You will find hygienic options for food and medical processing environments, high load, cone and thrust models. We have reliable, quiet, passive or shaft driven components, and the steel or plastic housings that will best meet different requirements.
Roller Spare Parts for Every Need
With roller components that create over 2,000 configurations, there's a good chance that you will find all the roller spare parts that you need here at MRT Australia.
You will find tube rollers in plastic or steel, including the conical rollers that help you create bends with ease – even in high load and high-speed systems. We have poly-directional rollers, and ball transfer units, and a variety of materials to suit no-spark, acid, or hygienic processing environments.
There's no reason not to upgrade your system as you gradually replace older roller components with MRT Australia's spare parts. Once you see how easily these components fit in to almost system, and get to witness the improvement in performance for yourself, you'll wonder why you didn't upgrade with MRT roller components sooner.
High Quality Drives and Roller Conveyor Parts
We make upgrading, adding to, or replacing your roller conveyor system easy. How do we achieve this? By creating an extensive range of roller drives and roller conveyor parts that are compatible, both with different components in the MRT range, and with most systems used by industries throughout Australia.
The complementary drive options, roller sprockets, and conveyor components mean you can upgrade any system with ease, efficiency, and for a great price.
Contact Us to Learn More about Our Conveyor Spare Parts
Here at MRT Australia, our aim has always been to put the power back into the hands of our customers. Rather than being locked into a particular system when you purchase parts from us, you can combine MRT components with almost any system in use in Australia today.
If you have a system in place at your business, with components from other suppliers, then sooner or later you will want access to replacement parts, or to facilitate upgrades and amendments to your conveyor system.
Here at MRT Australia you will find high-quality, German manufactured parts that fit a range of systems, alongside the local advice that you need to get your system working reliably, efficiently, and cost-effectively.
We are committed to providing the very best quality components alongside the right advice for your unique requirements. If you have any questions, then our professional team would be happy to help.