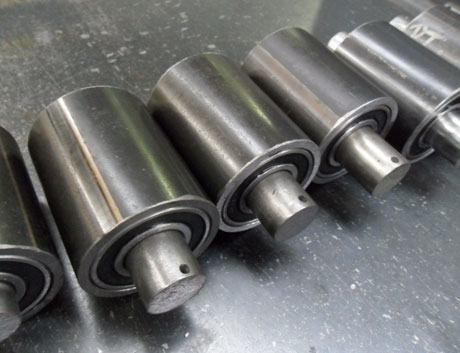 Upgrade your existing system, or build a new conveyor belt roller system with the high-quality components and fittings from MRT Australia. In order to create the products that give our customers the greatest return on investment, we supply components that will easily fit into almost any conveyor system in use in Australia today.
Quality MRT Conveyor Belt Rollers
Using only the highest quality materials, we supply conveyor belt roller components that are ideal for a wide range of industries. From strict hygiene requirements, to no-spark applications, we have your needs covered.
Talk to Us About Our Conveyor Belt Rollers
When you talk to the team at MRT Australia, you can expect expert advice, and exceptional before and after sales support. Contact us today to learn more about how any of our products can provide a quick system upgrade. Or talk to the team to find out more about how we can build a new, efficient conveyor system for you.