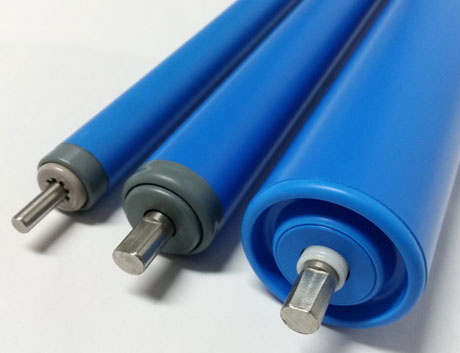 Here at MRT Australia, we supply a variety of rollers suited to a range of industries and their different gravity conveyor roller systems.
Polymer Rollers:
Poly-directional Rollers
Free Running, Polymer Commercial Ball Race
Sanitary Rollers:
Free Running, Sanitary Version With Stainless Commercial Ball Race
Small Rollers:
Free Running, Commercial Ball Race In Small Diameter Tubes
Quality MRT Gravity Conveyor Rollers
Across the MRT Australia range, tolerances are low, and the materials used are of the highest quality. Everything is designed with a superior finish, so that your equipment will continue to operate with quiet efficiency.
Our poly-directional rollers are just one example of MRT Australia's unique innovation in the space of gravity conveyor rollers. At low to medium speed capability, these rollers can operate with a capacity from 10 kg to 40 kg. They're easy to clean, and suited to a range of industries, as they allow for safer handling of large, bulky, and fragile items.
Talk to Us About Our Gravity Conveyor Rollers
Working with a range of industries has allowed MRT Australia to develop innovative gravity conveyor roller systems over the past 20 years. Whether you are building or upgrading a system for processing, assembly, or manufacturing, you can contact the MRT team for expert advice today. We supply throughout Australia including, Melbourne, Sydney, Brisbane and Perth.

0297711748
Request a Quote