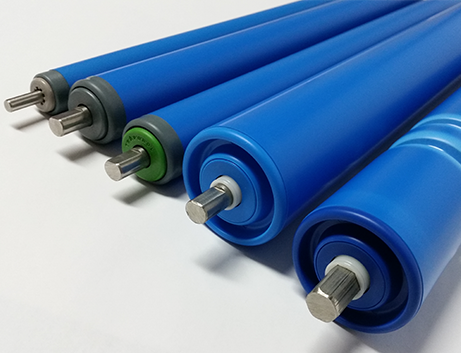 Here at MRT Australia, you will find a vast range of food grade conveyor rollers. From poultry processing and abattoir applications, to cold storage and packaging, we can design and set up a system that meets your needs, or provide quality MRT components for your next scheduled overhaul.
Hygienic, Washable, Food Grade Conveyor Rollers
Our free running, sanitary rollers are suited to clean down environments, making them ideal for both food preparation and pharmaceutical conveyor systems.
Choose the polyamide (nylon), polypropylene, PVC, or stainless steel tube that best suits your work environment, and ask us to pair it with the axle materials that will make your wash down procedures easy and effective.

0297711748
Request a Quote

Food Grade Conveyor Rollers for Low Temperature Applications
Whatever your requirements, you will find an MRT Australia system to suit. If we don't have exactly what you want, then why not talk to us about creating a system that's ideal for your requirements? While our German manufacturing arm constructs food grade conveyor rollers in the materials that you need for hygienic, low temperature applications, our local company can help you design or upgrade your system, anywhere in Australia.
Smarter, Poly-Directional Food Grade Conveyor Rollers
Our poly-directional rollers offer suburb manoeuvrability so that you can work smarter, not harder. The housing is designed for easy clean up, and they are ideal for environments where low marking is required.
Safely use these poly-directional, food grade conveyor rollers with soft materials, in wet environments, or with packaging.
Find Out More About MRT's Food Grade Conveyor Rollers
Here at MRT Australia, we are committed to helping our customers get the very best from their conveyor roller systems. So, whether you're building the entire system with us, or simply ordering spare parts, please don't hesitate to get in touch for further information or advice.